Tankless Water Heater in Los Angeles
Tankless water heaters, also known as demand-type or on-demand water heaters, are a more efficient and space-saving alternative to traditional tank water heaters. Rather than storing hot water in a tank, tankless water heaters heat water as it is needed, providing a continuous supply of hot water.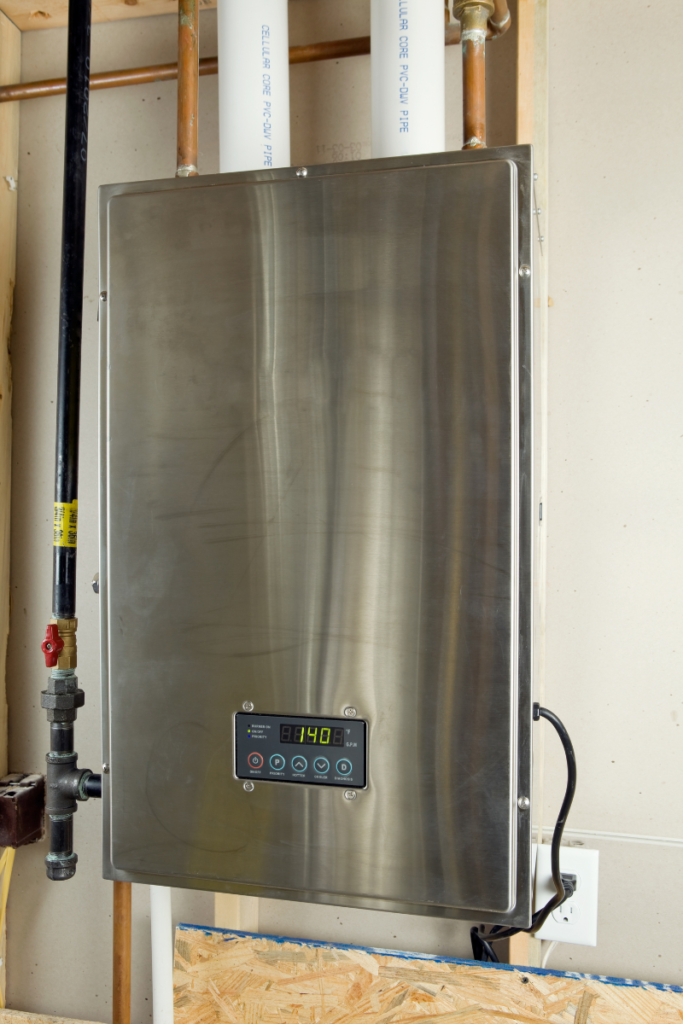 Here are some benefits of tankless water heaters:
While tankless water heaters have many benefits, they do have a higher upfront cost compared to traditional tank water heaters. They also require more regular maintenance to ensure they are functioning properly. It is important to consider your hot water needs and budget when deciding whether a tankless water heater is a right choice for your home.
Reach out to our HVAC experts today by calling 818.734.1700.
We are committed to providing you with the skilled service you deserve!
How can I make you smile today?
Heating, Cooling, and Air Quality Experts YOU Can Trust!
We Provide Peace Of Mind And Comfort In Your Home​.