Increasing the Longevity & Efficiency of Your AC System
When you depend on your air conditioner in the hottest months of the year, you want it to run at top performance with complete peace of mind. Our Sherman Oaks air conditioning experts know that in the California heat, the key to the best performance isn't just through excellent service – it's about maintaining your cooling system through quality preventive service.
Unlike your typical AC service agreements, a maintenance plan from Pros 360 will bring you priority service without the added price, keeping your cooling system like new.
On every call, you will receive a full assessment of your home's climate control needs to make sure that everything is tuned to maximum efficiency and service.
Get All the Benefits of Prevention and the Quality HVAC Service You Expect from Pros 360
By choosing Pros 360 for your air conditioning maintenance needs in Los Angeles, Beverly Hills, Sherman Oaks, Burbank, Chatsworth, Granada Hills and even La Canada or the surrounding neighborhoods, you place your trust in the very best preventive service that the Sherman Oaks area has to offer.
Whether you suspect you need repair or just want a simple tune-up, we'll always make sure that your entire system is optimized to provide you unmatched climate control.
With our experienced technicians, you'll receive the benefit of: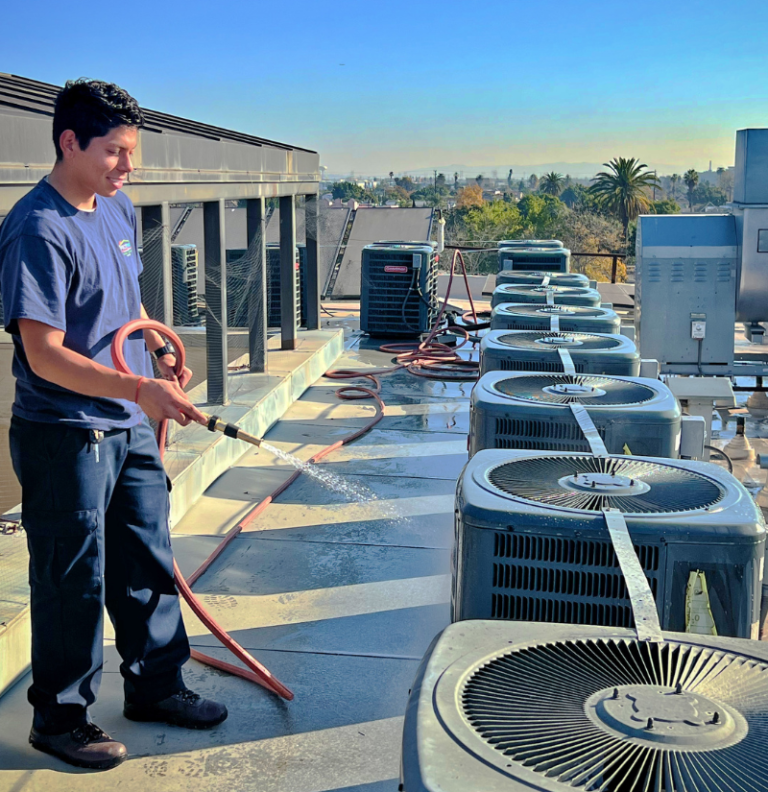 Reach out to our HVAC experts today by calling 818.734.1700.
We are committed to providing you with the skilled service you deserve!
How can I make you smile today?
Heating, Cooling, and Air Quality Experts YOU Can Trust!
We Provide Peace Of Mind And Comfort In Your Home​.